Around Füssen
Excursions & Activities
Füssen in the Allgäu is a particularly beautiful place. The local flora and fauna, interesting places, idyllic spots and exciting activities are just waiting to be discovered on every every corner.
Only 6 km from Hopfen am See, on the Romantic Road and the old Roman road Via Claudia Augusta, is a small but enchanting, medieval town - a centre of violin-making and lute-making - Füssen am Lech. The baroque monastery complex, city walls and fortified towers as well as the High Castle with its arboretum and and the Italian flair of the old town with its winding streets are definitely worth a visit Various museums also invite you to visit.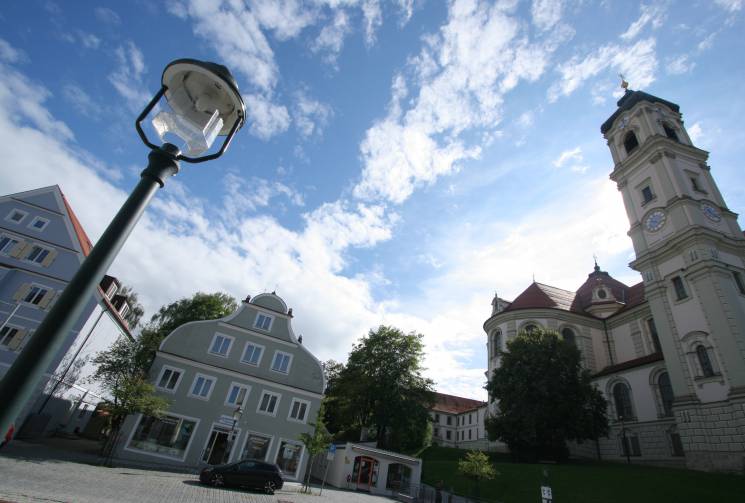 Füssen & Surroundings
Places worth seeing
The Allgäu region - 365 days video on YouTube
Füssen Old Town (approx. 5 km) - Füssen video on YouTube
Town of Kempten Cambodunum / Archaeological Park (approx. 42 km) - www.apc-kempten.de
Oberammergau Murals 'Lüftlmalereien' (approx. 49 km)
Germany's highest mountain Zugspitze near Garmisch (approx. 50 km) - www.zugspitze.de
Garmisch (approx. 65 km)
Oberstdorf (approx. 75 km)
Memmingen (approx. 75 km)
Murnau / Werdenfelser Land - region where the avant-garde art collective Blue Rider was active (approx. 83 km)
Lake Constance - Lindau (approx. 120 km); Mainau fthe island of flowers - www.mainau.de
Munich (approx. 130 km)
Tannheimer Valley (approx. 31 km) | Lech Valley (approx. 52 km) | Innsbruck (approx. 115 km)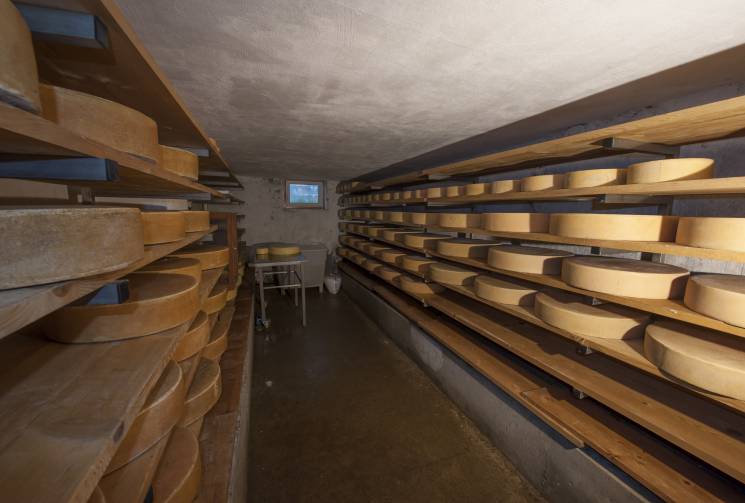 Natural food
Taste your way into the Allgäu
Over 70 different types of herbs and grasses give mountain cheese its unique robust flavour. During the weekly guided tours, you can learn everything about the cheese making process from a master cheesemaker.
Would you be interested in looking over the shoulder of a master brewer?
Maria Hilfer Brewhouse with restaurant and shop in Eisenberg (approx. 5 km). More information at www.koessel-braeu.de
Rapunzel is one of the leading organic food producers in Europe. Since autumn 2022, its new visitor centre with its
exhibition area, show coffee roastery, organic bakery, restaurant and organic supermarket invite you to take a look behind the scenes.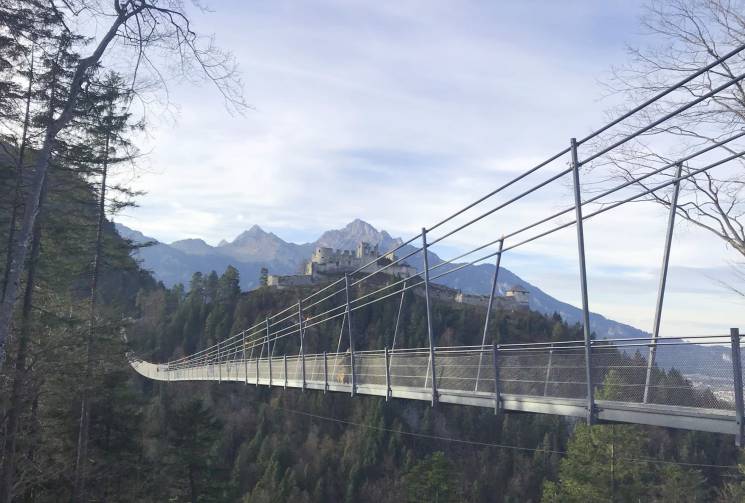 Suspension bridges & more
Between heaven and earth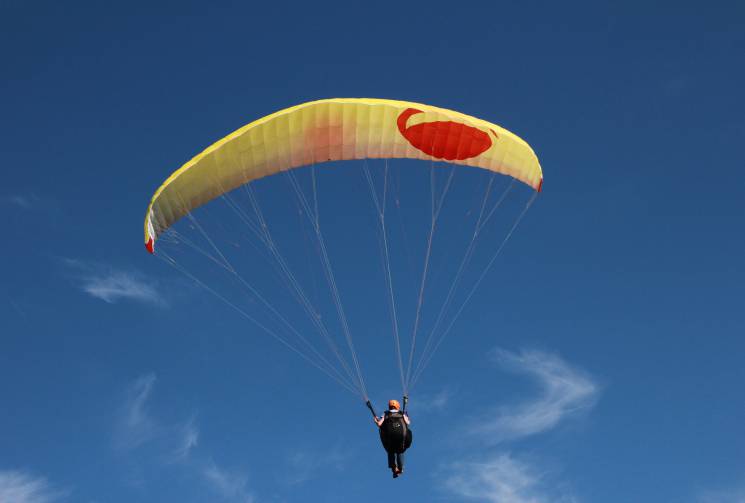 Above the clouds
Take to the air
Ballooning in Seeg (approx. 19 km). More information at www.bavaria-ballon.de
Gliding - Flying school at the Luftsportverein Füssen (approx. 5 km)
Paragliding & hang gliding - Courses and tandem flights at the Aktiv flying school in Schwangau (approx. 10 km). More information at www.flugschule-tegelberg.de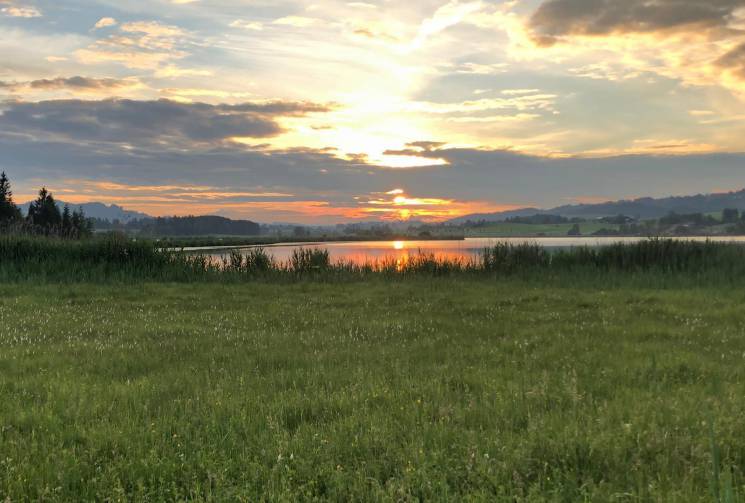 Horse lovers on the go
Horse Riding & Carriage Rides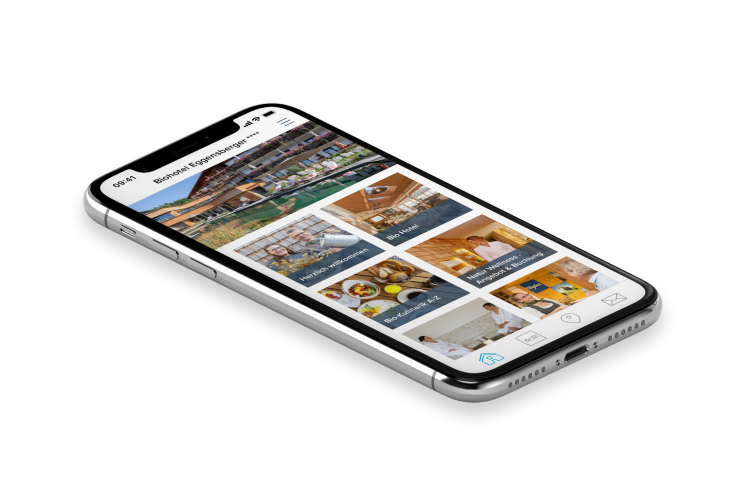 Gastfreund App
Travel guide & leisure planner
Arrive and know your way around: The free GASTFREUND app makes planning easy.

You can find out all the information about Hopfen am See, the Biohotel Eggensberger and what's important in the surrounding area via the app.
The QR code is available for scanning in every room.