Biohotel Eggensberger - Wellness and nature in the Allgäu region
Best prospects for your recuperation
Greetings and welcome to the Allgäu region in the sunny 4 star hotel on Hopfensee Lake. Amid the wonderful mountains. and lakes near Füssen we can provide the optimal setting for your noticeably sustainable break.
Enjoy the fresh mountain air and the best views from the box above the "Allgäu Riviera".

We look forward to welcoming you to Hopfen am See.

It's the inner values that matter here. The all-round ecological hotel concept has been growing for many years and enables maximum comfort with low CO2 consumption. Many healthy building blocks ensure your well-being every day - From regional products in the Organic cuisine and moments of pleasure in the cosy organic restaurant as well as the specially designed Nature Room for undisturbed sleep to relaxing treatments in our Wellness area.
How about an excursion in one of our solar-powered e-mobiles to the numerous places of interest in the truly royal East Allgäu? From the hotel door, discover the most beautiful places around the Hopfensee Lake during your holiday at the Biohotel Eggensberger. Let yourself be pampered at the Biohotel Eggensberger, because "doing nothing is the most ecological form of existence".
Discover the best offers and our climate-neutral hotel.
Hotel Concept & More
The Eggensberger: All-round well being
All year round
Current top offers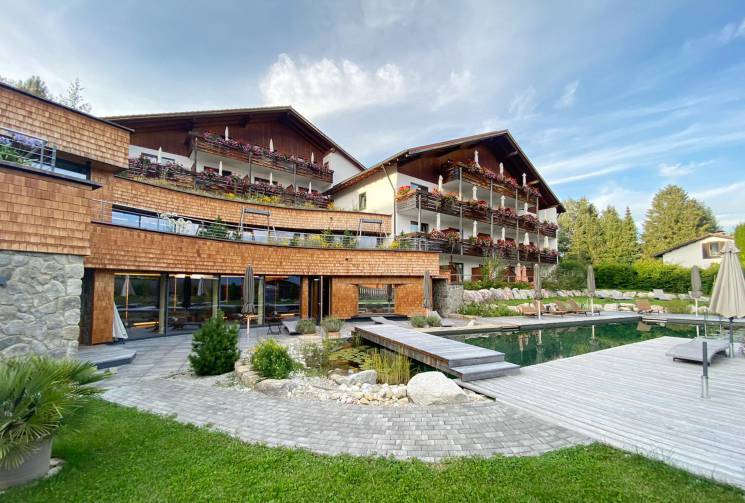 The Eggensberger in Hopfen am See
A holiday at a Biohotel (certified organic hotel)
Feel welcome from the very first minute. Even the journey to the Biohotel Eggensberger in the East Allgäu region - through the gently rolling foothills of the Alps with a view of the mighty gigantic mountains - is like a friendly welcome.
The fantastically scenic setting of the 4-star hotel in the Allgäu region invites you to soak up lots of sun and inspiring impressions during your holiday.
The Biohotel Eggensberger **** is family-run and climate positive. Here, above the 'Allgäu Riviera' in Hopfen am See - a recognised climatic and Kneipp health resort - you can spend an active and, at the same time, relaxing holiday. You have the choice of hiking tours that start from the hotel door, pleasurable cycling to the nearby lakes, or wellness packages with massages and natural cosmetics from head to toe. Everyone will find their favourite spot with a view either on the panoramic terrace, in the indoor pool or in the spacious garden spa with its natural swimming pool.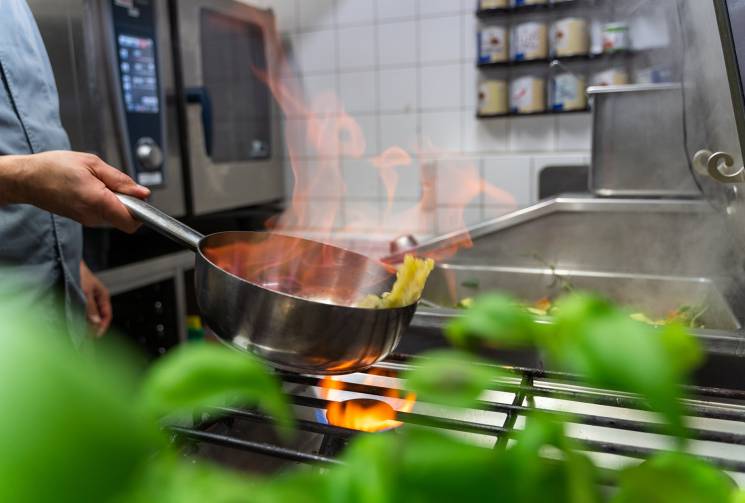 Enjoy naturally
Organic Vitality Cuisine
Sustainability is also a top priority in the kitchen. In our organic restaurant, which has a terrace and view, you will only be served organically grown food. The organic chefs at our 4-star hotel in the Allgäu region combine food from our family's own organic farm with regional products from organic farmers, certified organic producers and business partners.
Organic farming and sustainable production are close to our hearts as organic hoteliers Freshly baked bread, crispy rolls and natural honey get the day off to a good start. To go with these there are herbal teas and artisan-roasted coffee with dail-fresh fresh milk. The fish, meat, fruit and vegetables as well as the beverages, beers, wines and spirits are naturally also organic.
The regional and seasonal products can be enjoyed at the organic breakfast, at the organic brunch, in vegetarian vitality dishes, in fine menus or hearty buffets.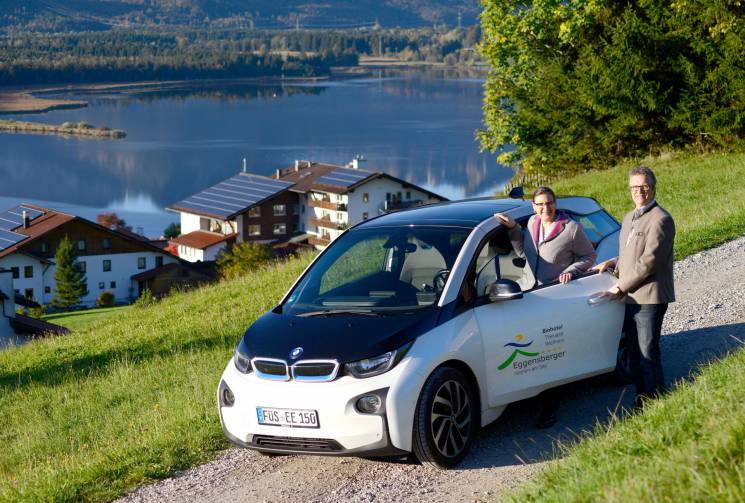 Climate-friendly when on the go
E-mobility & Green Power
A very consistent approach - Besides using organic and regional products, our hotel near the Hopfensee Lake supports the further development of electromobility. At the many e-charging points and the fast charging station of our 4-star hotel, as a hotel guest you can charge your vehicle for free with green electricity from pure 'homemade' solar energy.
We, too, use energy that is 100% sustainable, namely, our self-produced solar power that comes directly from the roof and can be stored in our storage battery. Most of the electricity and heat is generated in the bio-gas-fuelled combined heat and power plant. If necessary, the regional certified hydroelectric power can also be purchased. Moreover, heat recovery and modern thermal insulation also help us to save energy. On balance, this results in at least 50 % fewer CO2-emissions per overnight stay than in a conventional comparative business.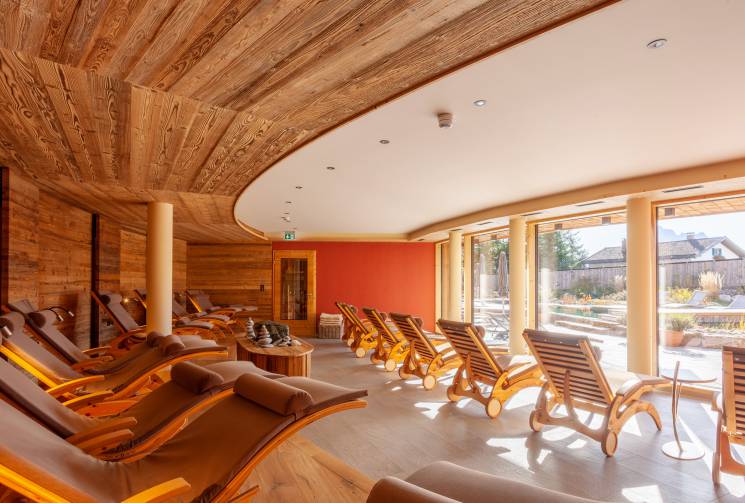 Perfectly Relaxed
Spa & Wellness
We know how wellness should be put into practice. In 1998, together with a few courageous hoteliers, we embarked on a journey and grew our wellness business with the help of the quality association 'Wellnesshotels Deutschland'. Little by little, we added premises, natural cosmetics and treatments from head to toe. Since 2018, we have been offering room for relaxing breaks in our spacious 'Garden SPA' with its light-infused relaxation areas and mountain views, variety of saunas and natural pool. Since then, besides receiving several awards, we have been particularly delighted with the enthusiastic feedback from our guests.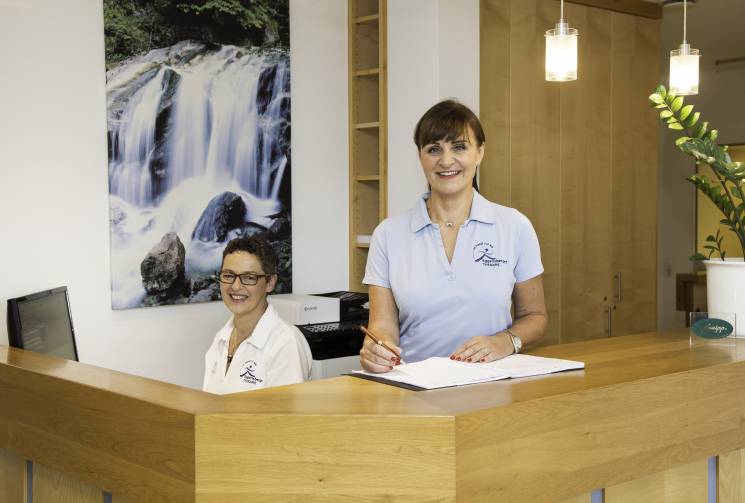 Recharge your batteries
Medical Wellness & Health
Things are moving forward - Regardless of whether, during your holiday near Füssen, you would like to book individual health modules in the therapy centre, or have an entire health week, the Eggensberger therapy team will support and guide you with a therapy concept tailored to your indication and your personal goals around regeneration, back strengthening, Kneipp and healthy sleep.
Moments to linger
Holiday impressions