Welcome to the first organic hotel in the Allgäu region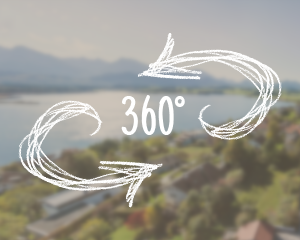 A piece of green nature
We appreciate and protect the environment that surrounds us: The gently rolling hills, the crystal-clear lakes, and the mountain panorama on the horizon. And we are convinced: you can live and relax better on a natural basis. That's why we have been running the Hotel Eggensberger as the first certified organic hotel in the Allgäu region since 2003.  Our convictions bring about our dedication and a concept that we continue to improve on: In 2010 we became the first climate-neutral hotel in the region!
A smaller burden for our environment while providing the same comfort for our guests: That is our stated objective as directors of an organic hotel. Is that even possible? Convince yourself by visiting us at Hotel Eggensberger!
Learn more about what makes our 4-star hotel in Füssen in Allgäu to one of Germany's most popular and innovative organic hotels ...
Pleasure in nature and with nature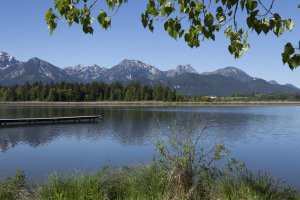 Added values for guests and nature
50 % less CO2 per overnight stay than in a conventional, comparable hotel
100 % sustainable energy through the solar electricity we produce ourselves, our own thermal heat station, and the electricity we produce is supplemented with certified hydropower electricity
Heat recycling and modern thermal insulation for reduced energy consumption
climate-friendly mobility during your holiday with an electric car, natural gas car, and our own solar-powered electric filling station
E-Bikes for hire to actively discover Allgäu's mountain and lake landscape
We encourage the use of public transportation: free taxi shuttle to and from the train station in Füssen
free use of local trains and buses with the FüssenCard guest card
"Milestones" in our sustainable journey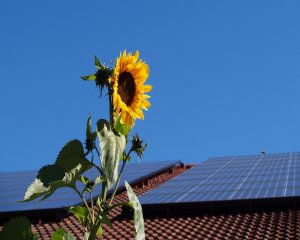 named "Allgäuer Klimaschützer" (climate protector) in 2010
Bavarian environmental label in gold
Implementation of the des Solar-powered 5-star concept
Wellness Aphrodite: nominated 2008 (Wellness cuisine) + 2009 (Ecology and Sustainability), Overall winner in the category "Ecology and Sustainability" 2014
Awarded 5 Stars from Medical Wellness Stars
Wellness Lily from the Relax-Guide 2015
GreenTec Award 2015 – "Travel" category
LEW Innovation prize 2015 "Climate neutral 4-star comfort"