Eggensberger inclusive services at the four-star hotel in the Allgäu region
Extras
Discover the special inclusive services at the Biohotel Eggensberger -
The magnificent panoramic view, the fresh mountain air, the typical Allgäu welcoming warmth, the attentive service that comes from the heart, the relaxed and informal atmosphere.
"I'm looking forward to it." - Let our friendly team spoil you.
In the Wellness hotel
Use of Spa & Wellness Facilities
Relaxation rooms The 'Mountain View' room and the 'Quiet Room' have spacious lounging areas
Stone pine salt panorama sauna; shower/Kneipp areas inside and outside
Natural swimming pool and Sunbathing decks outside
Sauna area with bio sauna, rock crystal steam room and Infrared heat cabin with its own showers, WC and stone pine island of tranquillity (You can reserve this sauna area for an exclusive 'private spa session' on site at the reception for a fee.)
Wood-fired sweat lodge, tranquillity Alp and Kneipp Bathhouse in the outdoor area (not daily; opening times in the weekly programme)
Available for loan: bathrobe and wellness bag with sauna towel
Herbal tea lounge and vitalised water bar
In the main building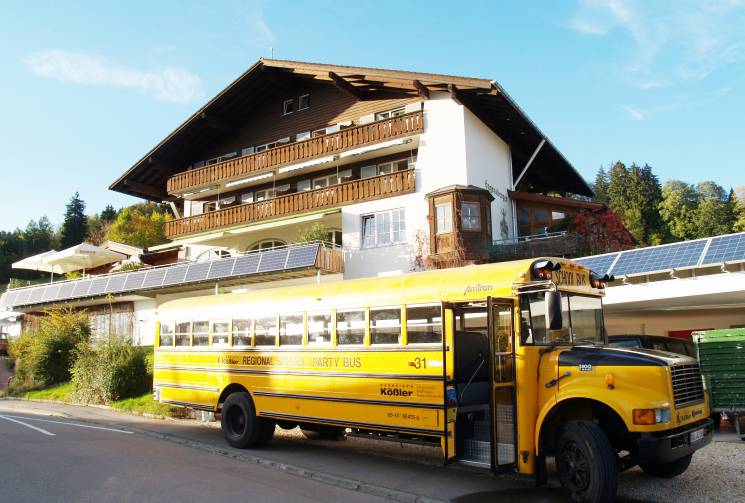 Hotel service and more
Participation in the Activity Programme for guests with health lectures, excursions to see herbs, activity and relaxation offers, musical and guest evenings, outings and much more.
Rental hiking backpack in the room
Rental hiking poles, child carrier backpacks, umbrellas and snowshoes (hiking trails starting at the hotel in summer and winter)
Internet free of charge: WiFi hotspot in the 'Zeit' room and the Alpenglühen bar
Hotel rooms with WiFi access point (can be activated or deactivated individually for each room); for an undisturbed night's sleep, the WiFi is automatically switched off from 11pm - 7am
Web TV devices
Orthopaedic natural sleep systems, natural bedding and a pillow of your choice
Rental of solar-powered e-vehicles subject to a charge E-cars and e-bikes
Free parking at the hotel; reserved underground parking space € 8/day
Free taxi shuttle service on arrival at and departure to Füssen railway station
Hotel Shop: Lovely items and gifts as well as souvenirs, confectionery, sausage and cheese from the Eggensberger organic farm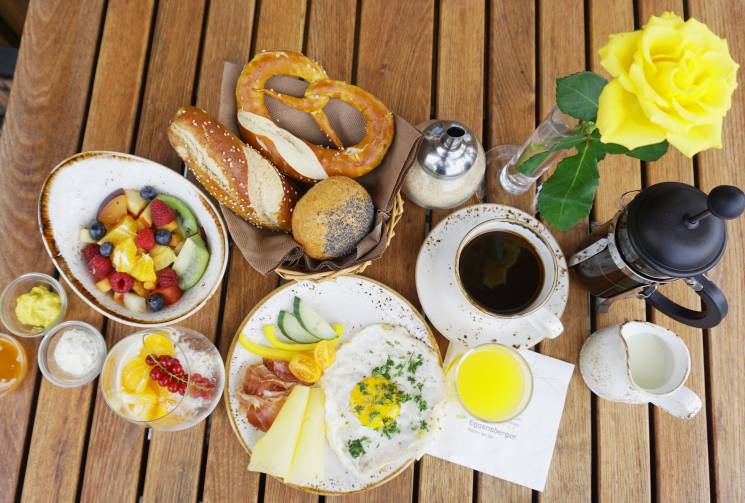 Allgäu-fresh organic breakfast
We'll indulge you daily from 8am - 10:30am with a varied breakfast buffet.

You can choose from: spelt rolls, pretzels and fresh bread, fruity jams, preserves and honey. Delicious muesli, fruit salad, dairy products, (fruit) yoghurt, regional sausage and ham specialities, hearty cheese, a variety of spreads and crunchy vegetables. For an energy boost there is hot cereal porridge with stewed fruit. Vitalised water, fruit and vegetable juices, an extensive tea bar, coffee and much more.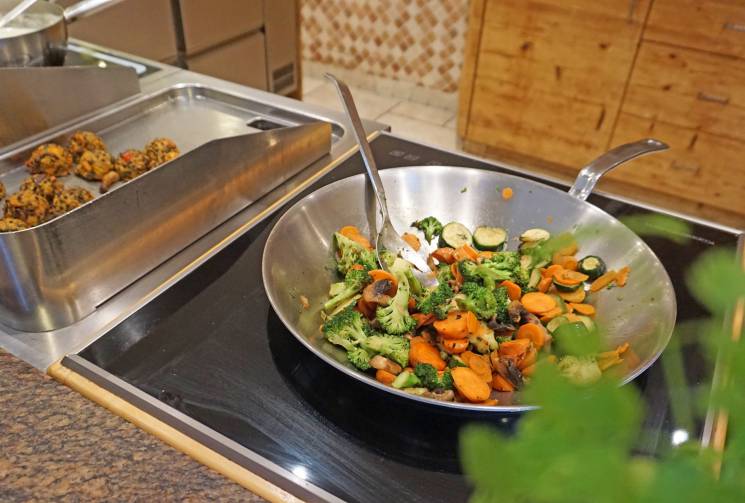 Organic indulgent ¾-board
We will indulge you every day from 8am - 10.30am with our varied organic breakfast buffet.
Vitality lunch buffet: From Monday to Saturday from 12pm - 1.30pm hot vegetarian vitality dish plus a salad selection, soup pot and bread station (also included on the day of arrival).
Herbal tea bar from 2pm - 5pm in the winter garden and garden spa
Organic treats in the evening - all year round, on various menus and buffets. In the evening, catering team serves a fine, multi-course menu with a selection of main courses: vegetarian or fish/meat.
The week is varied with different themed menus and themed buffets.
Saturday evening is the highlight of the week - You can look forward to a 6-course 'Dine & Wine' gala menu with candlelight and appropriate wine pairings - usually accompanied by Allgäu string music or dreamy piano pieces.
If you have any food intolerances or a food allergy then please let us know in advance - ideally when booking your stay so that the kitchen can cater for your needs.
FAQs from A-Z
Useful information about the hotel
Please inform us directly when making your booking if you need special hypoallergenic bedding . For a restful night's sleep, you can select your pillows from the pillow menu, along with various blankets, mattress toppers, etc. You can find more information on all aspects of the topic of 'better sleep' HERE.
If you suffer from food intolerances or a food allergy then please also inform us in advance so that the kitchen can cater to your needs; Vegetarian meals are available at all times. vegan guests are welcome while gluten-free and lactose-free diets can be catered for by our culinary team. If catering for 'special diets' involves particularly high costs and if products have to be specially ordered then we reserve the right to charge accordingly. Nutritional counselling and dietary advice is available at the hotel on request.
Your room will be available from 2pm on the day of arrival.
If you're arriving after 7 pm then please notify us in advance.
Check-out - Please vacate the room by 10am.
Late check-out (subject to availability): until 2pm the surcharge is €30 and until 6pm the surcharge is € 60.
Bathrobes (also in children's sizes) and sauna towels will be given in a rental wellness bag for use in the garden spa/wellness area when you check in at the hotel reception. Change of bathrobe: washing fee € 8. For ecological reasons, we recommend that you bring your own pool and spa slippers. Disposable bath slippers are available on site. Please note that there is a risk of slipping in wet areas despite the slip-resistant coating.
Book your train ticket to Füssen train station. From there it is about 5 km to the hotel. 'Environmental bonus': A taxi will take you from there to the Hotel Eggensberger free of charge and back to the station again when you leave. Ask a taxi driver at Füssen station directly about this.
Holidays for people with disabilities - you can move around the entire hotel barrier-free. Several lifts and continuous pathways connect the floors so that you can easily reach the wellness area, restaurant, Therapy Centre and outdoor area from your room. Many of the junior suites and apartments are designed to be barrier-free - with convenient features such as sliding doors, height-adjustable washbasins and intelligent lighting controls. At this point, however, it should be mentioned that some connecting doors in the hotel have to be self-closing to comply with fire protection regulations.
FLEX RATE - Book without risk and remain flexible. With the Eggensberger FLEX guarantee you can cancel free of charge up to 3 days before arrival. Only then will the usual cancellation fees be due. Here's how it works - When booking, please indicate directly to us that you would like the FLEX guarantee and pay/transfer €10 per person per day/night (e.g., Mrs. and Mr Müller book 5 nights, thus €100). We will keep even in the event of a timely cancellation The FLEX guarantee will only be confirmed once we have received payment (Christmas period excluded).
The little shop at the hotel reception in the entrance area is open all day long. Here you can get souvenirs, textiles, decorative items, skin care products, confectionery and products from the Eggensberger organic farm.
In Hopfen am See there is a fashion shop for ladies, a fashion shop for men, a village store and a bakery.
In Füssen there is a wide range of shops around the pedestrian zone and in the old town.
The hotel has its own e-bikes (and bicycle helmets) that can be hired for the whole day subject to a hire charge (and depending on availability). A rental store for bicycles and accessories is available at the lake at the end of the village in the direction of Füssen - Floris bike and ski rental.
Please be sure to wear a bicycle helmet.
A bicycle washing area is located at the hotel entrance, on the east side, during the summer.
Bicycles can be parked in the designated spaces in both underground garages for the duration of your stay. Please remember to lock your bike. The hotel accepts no liability for theft or damage.
The hairdresser "Friseur am Hopfensee" is located directly on the lakeside promenade. Appointments can be made by telephone on 08362/6303.
Heavenly golf courses "Auf der Gsteig" in Lechbruck (18-hole course; approx. 20 minutes away by car; information at www.aufdergsteig.de), Stenz Golf Course near Bernbeuren or the golf course at Hellengerst (also 18-hole course; approx. 40 minutes by car; information at www.golf-allgaeu.de).
Our hotel guests receive green fee discounts at all partner courses of the AllgäuTopHotels association. More information is available from the hotel reception.
Cosmetic accessories and organic toiletries (shampoo, soap, hygiene set, nail file, shower cap) are available in the bathrooms. You can find other products in our shop.
On arrival the Füssen visitor's tax will be charged at € 2.50 per day per person . For children from 0-5 years there is no charge; for 6-15 year-olds €1.25 per day; for those who are 16 and older the full amount has to be charged.
Free parking spaces on the hotel grounds. Reserved parking spaces (subject to availability) in one of the two underground car parks for €8/day.
The entire hotel building including the rooms, balconies and communal areas - out of consideration for our health-conscious guests - is smoke-free zone. Ashtrays are only available outside in front of the entrances.
Cancellation up to 30 days before arrival is free of charge. After that, according to the guest accommodation agreement, we charge 80 % on bed and breakfast or 70 % on bed and organic indulgent ¾-board we are unable to resell the room. We recommend taking out travel cancellation insurance in any case.
Dogs are only allowed in certain rooms in the wellness hotel, on request. Please note that you will not be allowed to take your pet with you into the public areas, such as the therapy and wellness areas, restaurants, etc. Price without food €15, from 2024 €20,- per day (+ one-time cleaning fee € 100 if there is heavy soiling). Other pets are not allowed.
Does anything need to be washed, ironed or dry cleaned? If you drop off your laundry before 9 am, it will be returned to you on the same day (Laundry bag + price list in the wardrobe). If anything needs to be mended, then please get in touch with the hotel reception.
General WiFi access is available in the seminar room, in the 'Zeit' room and at the bar 7am - 11pm. All rooms in the WELLNESS HOTEL have a WiFi access point installed that can be individually activated and can be switched off in each room. Most rooms in the MAIN BUILDING have access to the internet at the desk (Network cables can be borrowed from the reception desk).
We accept payments in cash, with EC or credit card (VISA, Mastercard), preferably on the evening before departure. Please note that there may be a daily limit on the cards. You can make partial payments or advance payments during your stay.
The Room prices vary depending on the furnishings, size and location of the room. All prices include breakfast, statutory VAT and service. 
All rooms at the Wellness Hotel**** are equipped with a safe. The majority are self-programmable with a code - for the others, keys are available at reception. We cannot accept liability for any valuables that you deposit in the room safe or in the safe at reception.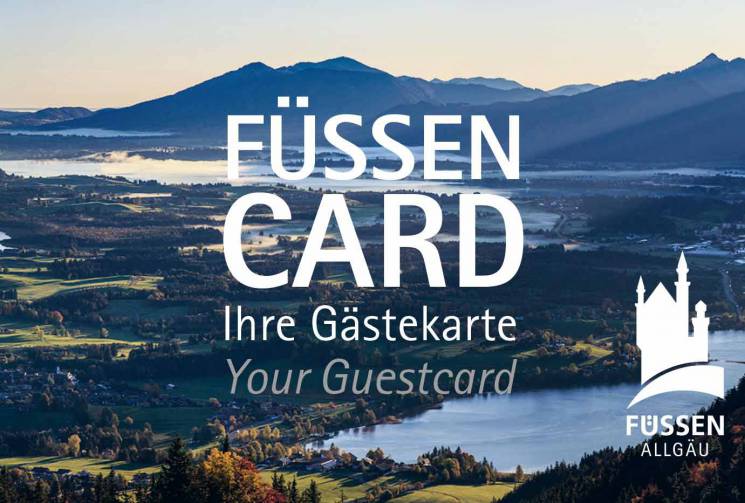 The Füssen Card
Your guest card
You will receive your personal FüssenCard with its many offers, experiences and discounts relating to all aspects of nature, leisure and culture upon arrival
Local mobility: free bus and train travel in the region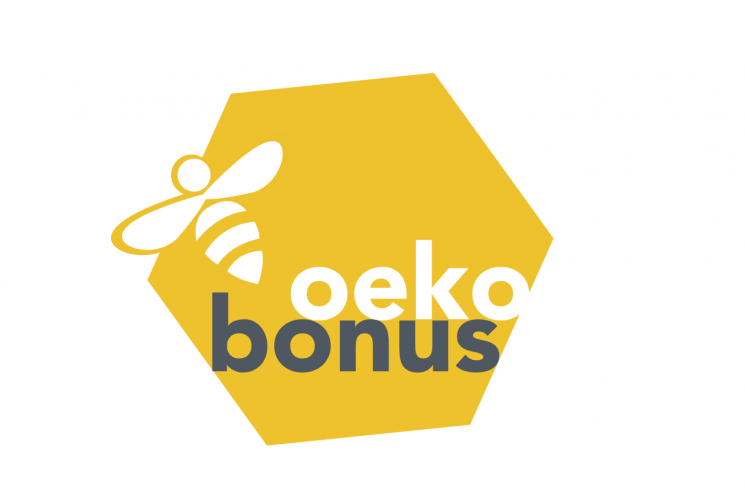 Eggensberger Bonus Programme
Collect 'Bees' with added value for eco-projects
Sustainable reward points - This bonus programme - across all organic sectors - promotes "green" projects that set an example.
Join the buzz - Your loyalty will be rewarded with bonus 'Bees' on the amount that you pay us for your hotel services.
For every €1 you pay you will get 1 Bee
Collect sustainable 'Bees': You will benefit from many advantages at our hotel as well as from all the participating partners and support the common goals in this way.